THE MARTIN & HILLYER TEAM
KENNEDY IS A BURLINGTON LAWYER REPRESENTING PEOPLE IN INJURY, EMPLOYMENT AND SEXUAL ASSAULT LITIGATION
Kennedy helps people who have been wronged by others to confidently navigate the civil justice system.  Most of his work is focused in four main areas:
Helping people hold insurance companies to account when claims get wrongly denied
Securing fair compensation for people who have been injured by the negligence of others
Advising survivors of abuse & assault about their options to recover compensation
Working with employees and employers to reach fair resolutions in employment disputes
Kennedy is a strong believer in the role the civil justice system can play in empowering people who have been wronged. Unfortunately, the system is often stacked against injury victims, survivors of assault, and people forced into an unfair fight with a giant, well-resourced employer or insurance company. The power imbalance between ordinary people seeking fair compensation and the defendants who have wronged them is often stark.
Kennedy works to help people stand up for their rights by guiding them through Ontario's complex tort and insurance systems. He takes a principled approach to his work and fights hard to ensure that insurance companies and other defendants can't get away with abusing the system for improper gain.
He works closely and collaboratively with his clients to ensure they thoroughly understand their legal options and have all the tools and information they need to make their own informed decisions about how their cases should proceed.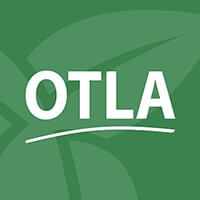 Kennedy is a director of the Ontario Trial Lawyers Association  and is strong believer in OTLA's mission to fearlessly champion the cause of Ontarians who have suffered injustice.  He is a proud member of both the Halton County Law Association and the Hamilton Law Association.
Kennedy has practised with Martin & Hillyer since being called to the bar in 2012. He received his LL.B. from the University of Windsor in 2011, where he was awarded the John H. Rodd (KC) Award in Conflicts, and in 2007 he obtained his B.A. from McGill University in political science.  (If you're wondering why those dates don't quite add up, there was an extra year in between that he mostly spent playing Settlers of Catan).
When he's not busy battling insurance companies, Kennedy can usually be found writing computer programs to solve problems that could have been solved manually with half the time and effort it took him to write the program, or happily lost in the woods with his wife and daughter exploring trails around his hometown of Hamilton.
Kennedy is an associate with Wilkinson Injury Law Professional Corporation
If your matter is urgent or of a sensitive nature, please call us at (905) 637-5641 to arrange a meeting. Otherwise, complete the form below and we will contact you within 1 business day to arrange your consultation. Questions about what to expect from a legal consultation? Click here for more information about the process.