THE MARTIN & HILLYER LAWYERS

PROVIDING YOU WITH THE LEGAL HELP YOU NEED
For 50 years, the law office of Martin & Hillyer Associates has served the legal needs of Burlington and the entire Halton Region with distinction and dedication. Founded in 1972 by Robert Martin and Bruce Hillyer as a "small town" law office in Downtown Burlington, Martin & Hillyer has grown over the decades alongside the community it serves. Today we are one of the largest and most experienced law offices in the area, serving Burlington, Halton Region and beyond.
While both our office and our community have grown a lot since our beginnings over 5 decades ago, our lawyers remain committed to providing the same personal and individualized service that only a local, community-oriented law office can offer.
Get in touch to find out how our local, experienced, knowledgeable and supportive approach can help you.
MARTIN & HILLYER MEANS...
LOCAL EXPERTISE IN PERSONAL INJURY LITIGATION
Most of our lawyers focus their practices on different areas of plaintiff personal injury law, including cases related to car accidents, falls and other personal injury claims, insurance & disability disputes and sexual assault litigation.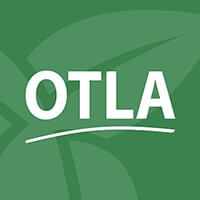 All of our civil litigation lawyers are proud and active members of the Ontario Trial Lawyers Association (OTLA), a vital province-wide network of plaintiff lawyers promoting justice for injury victims. Bruce Hillyer was OTLA's founding president, Laura Hillyer is OTLA's current Vice President of the organization.
Our lawyers are also active members of local bar associations in the Halton Region and in Hamilton, and have served as members, directors and leaders of a number of law associations, locally, nationally, and internationally, including the Halton County Law Association, the Hamilton Law Association, the Advocates' Society, and the American Association for Justice.
GIVING BACK TO THE COMMUNITY
Having grown up alongside the City of Burlington, our office also believes in giving back to the community that has sustained us for so long. We are proud to support a number of excellent local organizations that serve our community, from business organizations like the Downtown Burlington Business Association, to charitable causes, hospitals, and rehabilitation & injury support groups.
We are particularly proud to regularly sponsor and support the Brain Injury Association of Peel & Halton (BIAPH), Peel Halton Dufferin Acquired Brain Injury Services (PHDABIS), the Hamilton Brain Injury Association, the Hamilton General Hospital's Legal Resource Room, and other excellent services and institutions that serve the local disability community.
COMMITTED TO EXCELLENT RESULTS
Although we are well established members of our community, we take nothing and nobody for granted. Our clients are always treated with the highest level of dedication and professionalism.
We strive to make sure our office is constantly responding to the evolving needs of our clients and to changes in the legal profession. We are proud of our history, but we are also committed to continually innovating and improving our services so that, as our client, you can be assured that you are receiving the very best legal counsel possible.
We believe that through a combination of the local & personal service we provide, our decades of legal experience, our focused knowledge and expertise in our areas of specialty, and our supportive approach, you can maximize your recovery.
Wondering how we can help you? Get in touch using the form below, or read more about our free legal consultation process here.