People receiving benefits through the Ontario Disability Support Program have strict parameters around the amount of money they are allowed to keep in their bank accounts at any given time.
Section 5(1) of the Ontario Disability Support Program Act stipulates that "no person is eligible for income support unless… (c) the budgetary requirements of the person and any dependants exceed their income and their assets do not exceed the prescribed limits, as provided for in the regulations."
Until recently, the "prescribed limit" in the regulations was just $5,000.00 for individuals, with a series of exceptions. One of the exceptions was for general damages recovered from a personal injury claim, however, a maximum cap was imposed on this exception of $100,000.00 in most circumstances. As a result, if a seriously injured person recovered more than $100,000 in compensation for his or her pain and suffering, that person ran the risk of having his or her ODSP payments terminated.
The legislation meant that plaintiff personal injury lawyers had to get creative when resolving cases for their seriously injured clients on ODSP, to ensure the clients could recover fair compensation without jeopardizing their entitlement to ongoing benefits.
Lawyers would employ tools such as Henson trusts to attempt to protect assets, or lawyers would also ask for permission to set aside the excess funds for well-substantiated future expenses their clients would likely have to incur as a result of their injuries (such as costs for attendant care services, medical & rehabilitative treatment, assistive supports, psychological counselling costs, and so on).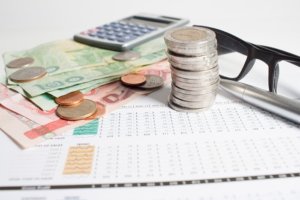 Lawyers also would try to apply for special permission from the Director of ODSP for their clients to use the excess funds to purchase an "exempt asset" (such as a home or a car). But generally, ODSP did not allow those on ODSP to use their pain and suffering settlement funds in excess of $100,000.00 to purchase a home or a car, as to do so would require the recipient to have more than the $100,000.00 exemption in his or her bank account – even if the money was going to be used immediately to purchase a mortgage on a home.
This circumstance could lead to the unusual situation of an ODSP recipient potentially being terminated from ODSP in the month that he or she purchased a home, and then being re-approved for ODSP once the excess funds were no longer present in the injured person's bank account. But none of the creative solutions used by plaintiff personal injury lawyers could be guaranteed to work: many were subject to approval by ODSP, and there was always the possibility that benefits could be cut-off in future if ODSP decided down the road that it did not agree with the way a settlement or award was structured. This created a great deal of uncertainty for injured people trying to figure out how best to financially plan for their futures.
Effective September 1, 2017, however, the Ontario government introduced a series of reforms to the ODSP regulations. As a result, the basic "prescribed limit" for assets an individual may have while still being eligible for ODSP has increased from $5,000 to $40,000. In addition, the cap on general damage awards has been completely removed. As a result, injured people and their lawyers no longer need to resort to fancy accounting or careful justifying of all amounts recovered – an injured person can simply keep the pain and suffering compensation awarded to him or her.
By eliminating the cap and increasing exemption limits to ODSP, individuals now have the autonomy and flexibility to use their awards in a manner that addresses their individual needs.
The new bill also increases the basic exemption for those receiving Ontario Works benefits from $25,000.00 to $50,000.00.
These legislative changes are an important step forward for Ontario's most financially vulnerable citizens. In particular, survivors of sexual abuse who often suffer from lifelong financial hardship, depression, anxiety and other psychological disabilities, will now not be forced to choose between remaining on ODSP and pursuing justice through the courts.
Burlington Insurance and Disability Lawyers
For more than four decades, the lawyers at Martin & Hillyer Associates have help injured people recover full and fair compensation without jeopardizing the benefits and programs they rely upon. Contact us today to find out how we can help you or if you would like to find out more about how these changes will affect you.