As I sit quietly by the lake watching the comings and goings of families enjoying their summer holidays I cringe at the risks many will take some with tragic consequences.
Motorcycle Accidents
Every fall I get calls from desperate family members looking for help for a loved one. Motorcycle accidents are typically the most difficult to deal with since the injuries are often so serious.
In those cases, we look first to see what kind of Statutory Accident Benefits the cyclist carried on his or her motorcycle.
As successive provincial governments have rolled back the benefits in the standard automobile policy, we look to see if the cyclist's insurance broker recommended the purchase of supplemental accident coverage, referred to as optional benefits. (For more information on this topic read Laura's blog post entitled Can I Sue My Insurance Broker for Failing to Make Sure I Had Adequate Coverage?)
Every chance I get I urge all drivers to ASK THEIR INSURANCE BROKER if they need additional coverage over and above the standard auto policy since the mandatory (minimum) coverage in all Ontario automobile policies has been lowered.
If the motorcyclist didn't get the enhanced 'no fault' benefits, then we have to add those significant rehabilitation expenses to the lawsuit against the at-fault driver.
Since claims against at-fault drivers can take years to finish the motorcyclist is forced to wait for rehabilitation funds that would have been immediately available, had he or she purchased additional coverage.
This delay can result in inadequate rehabilitation for the injured motorcyclist.
Alcohol-Related Accidents
These cases cover a wide range of recreational activity. The consumption of alcohol, of course, can play a role in everything from car accidents, boat or Jet Ski accidents, to drowning.
Summertime relaxation can lead good folks to let down their guard and drink too much.
Hosts, who carelessly serve too much alcohol, could be cottage owners or renters, bars, picnickers or homeowners hosting friends for a BBQ.
Even professional servers of alcohol can get caught up in the moment and neglect to follow the principles of the Smart Serve program they all took.
So we need to remember that with summertime socializing comes considerable risk to us all and especially our younger family members less experienced in the use of alcohol.
Property Claims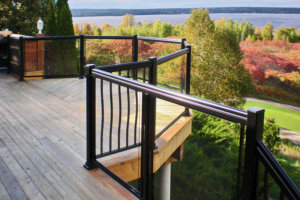 Over the years I have represented lots of victims who suffered injuries from falls on cottage properties.
Often it's a fall from a defective deck or staircase or dock which was not built to code. Floorboards on decks or docks are susceptible to rot. Sometimes railings are not built to code and or maintained properly.
Visitors to recreational properties need to keep a proper lookout especially if young children are running around.
Medical Malpractice
We live in a wonderful country and are blessed to have FREE universal health care.
But in summertime, health care professionals take holidays as well, and hospitals face challenges in keeping their facilities staffed.
If a loved one is injured and is in hospital, family members need to be vigilant and not shy about asking questions of whoever is trying to assist the injured family member.
Conclusion
Let's all of us enjoy what nature in this great province has to offer.
People in my line of work have to help pick up the pieces after someone's negligence injures a summertime vacationer. We enjoy what we do and little by little we hope we are making Ontario a safer place to explore and enjoy during the summer holidays.