Any lawyer or law firm can call themselves "trial lawyers," but that doesn't necessarily mean they regularly try cases or have experience fighting for their clients in court.
Trials don't happen often: most lawsuits in Ontario resolve with a settlement long before they get in front of a judge or a jury. But it's only the credible threat of a trial that ensures your settlement will reflect the full and fair value of your case.
Insurance companies and defence lawyers know which firms will force them to trial if they behave unreasonably or refuse to cooperate. To ensure you get the fair compensation you need and are entitled to, it helps to have the support of a local firm with lots of court experience, and a strong reputation as actual trial lawyers.
WE'RE PROUD OF OUR REPUTATION AS SERIOUS AND EXPERIENCED TRIAL LAWYERS WHO WILL FIGHT FOR OUR CLIENTS' RIGHTS IN COURT WHEN NECESSARY.
Just because a firm advertises a lot, has a slick website, or seems to be in a lot of cities – that does not necessarily mean it is a firm with significant trial experience.
When searching for a lawyer, don't be shy about asking the lawyers you meet with about the firm's trial experience and practices: do they take cases to trial themselves, or will your file get referred to an expert trial lawyer if it can't be settled?
One important indicator to consider is whether the lawyer is an active member of the Ontario Trial Lawyers Association (OTLA). OTLA is the plaintiff trial lawyer association in Ontario, and provides invaluable resources, education and support to plaintiff lawyers to help them more effectively stand up for their clients.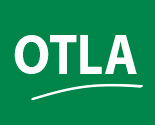 We are proud to have at our firm both the original founding president of OTLA, Bruce Hillyer, and the current president-elect of the organization, Claire Wilkinson. Our firm's other plaintiff lawyers are or have been OTLA board members, division chairs, active members, and every single one of our plaintiff lawyers has lectured at OTLA conferences to share their expertise with fellow plaintiff lawyers across the province.
At Martin & Hillyer Associates, we are proud of the reputation we have developed as serious and experienced trial lawyers who will fight for our clients' rights in court when necessary.
BURLINGTON TRIAL LAWYERS
For more than four decades, the trial lawyers at Martin & Hillyer Associates have served the legal needs of Burlington, Halton Region and beyond with distinction and dedication. We offer a wide range of legal services to our clients, and specialize in personal injury litigation including car accidents, falls & property negligence, insurance & disability claims, and civil sexual assault lawsuits.
Learn more about our team of Burlington trial lawyers, and find out how we can help you.